ENERGY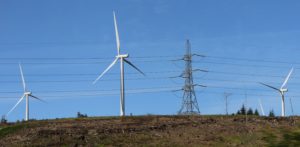 CLEAN RENEWABLE ENERGY:
Solar Energy. Power Inverter.  Innovative Technological Solutions.
Global warming and the depletion of the earths Ozone layer and natural resources over the years has increased the need to development cleaner energy solutions from Solar, Wind, and other renewable energy sources. Improved technology has made these previously very expensive and less efficient alternative clean energy solutions more reliable and affordable in recent years.
We at Treasureal Limited have been interested in the application of these alternative solutions where possible and especially within our real estate portfolio now and in the future. We have been looking at the innovative Tesla and Solar City's Solar Roofing Shingles (watch video presentation here) for example, and how it will revolutionize the aesthetics and cost of housing design, construction and energy consumption.